Dear West Patent Parent/Guardian,
Square 1 Art is excited to partner with our child's school to celebrate creativity and raise funds for West Patent! The Square 1 Art art project provides you the opportunity to purchase keepsakes and gifts featuring your child's art! Every order will profit your school.
Our Virtual Art Project will keep your child creative at home with 3 Easy Steps:
1. Create Art

• Lesson Plan: Use one from your teacher or use one of ours.

• Art Dimensions: At least 8 in X 8 in. Use Our Art Paper

• Get the Best Results: View our Art Do's & Dont's




CLICK HERE TO DOWNLOAD ART PAPER




Artwork examples that DO NOT reproduce well on keepsakes!





Year and Name will be cropped. DO NOT make artwork
Drawn too close to the edge. black and white only.



NO colored pencil drawings. DO NOT leave a white border
around artwork.

HELPFUL HINTS:
1. Bold Bright Colors: liquid watercolor, tempera, marker and collage produce the best results
2. No White Space: fill the paper with color so that images pop on the products families order
3. Student Signature/year (Ex. 2020) in bottom right or left corner. Make sure signature/year are at least 1 inch away from all edges of paper.


2. Photograph & Upload your Art to Square1Art.com

• Go Outside: Natural light is best and avoid shadows.

• Be Directly Overhead: Get the best photo possible.

• Edit & Crop: Make your art perfect

Art Upload is due 10/30/2020

3. Shop for Keepsakes

• Remember, every order profits our school!
Parent's Portal
Your One-Stop Shop for everything you need for your project including instructional videos, printable lessons and helpful links.
CLICK HERE TO GO TO PARENT'S PORTAL

Artfully yours,

WPESA
_____________________________________________________________________________________________________________________________________________________
---

Estimado padre/tutor de West Patent,

¡Square 1 Art se complace en asociarse con la escuela de nuestro hijo para celebrar la creatividad y recaudar fondos para West Patent! ¡El proyecto de arte Square 1 Art le brinda la oportunidad de comprar recuerdos y obsequios con el arte de su hijo! Cada pedido beneficiará a su escuela.

Nuestro proyecto de arte virtual mantendrá a su hijo creativo en casa con 3 sencillos pasos:
1. Crear Arte

• Plan de lección: usa una de tu maestra o usa una de las nuestras.
• Dimensiones del arte: al menos 20 x 20 cm. Utilice nuestro papel artístico
• Obtenga los mejores resultados: vea nuestras recomendaciones artísticas

HAGA CLIC AQUÍ PARA DESCARGAR EL PAPEL DE ARTE

¡Ejemplos de ilustraciones que NO se reproducen bien en los recuerdos!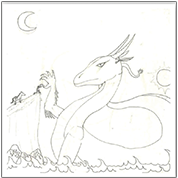 Se recortarán el año y el nombre. NO hagas obras de arte
Dibujada demasiado cerca del borde. solo en blanco y negro.


NO dibujos a lápiz de colores. NO deje un borde blanco
alrededor de la obra de arte.

CONSEJOS ÚTILES:
1. Colores brillantes y llamativos: la acuarela líquida, el temple, el marcador y el collage producen los mejores resultados.
2. Sin espacios en blanco: llene el papel con color para que las imágenes aparezcan en los pedidos de las familias de productos
3. Firma del estudiante / año (Ej. 2020) en la esquina inferior derecha o izquierda. Asegúrese de que la firma / año estén al menos a 1 pulgada de distancia de todos los bordes del papel.
2.
Fotografíe y cargue su arte en Square1Art.com

• Salga: la luz natural es mejor y evite las sombras.
• Esté directamente sobre su cabeza: obtenga la mejor foto posible.
• Editar y recortar: haz que tu arte sea perfecto. La carga de arte vence el 10/30/2020.
HAGA CLIC AQUÍ PARA SUBIR ARTE
3.
Comprar recuerdos

• Recuerde, ¡cada pedido beneficia a nuestra escuela!

Portal para padres
Su ventanilla única para todo lo que necesita para su proyecto, incluidos videos instructivos, lecciones imprimibles y enlaces útiles.

HAGA CLIC AQUÍ PARA IR AL PORTAL DE LOS PADRES

Ingeniosamente tuya,
WPESA


*traducido por el traductor de google*



---
---