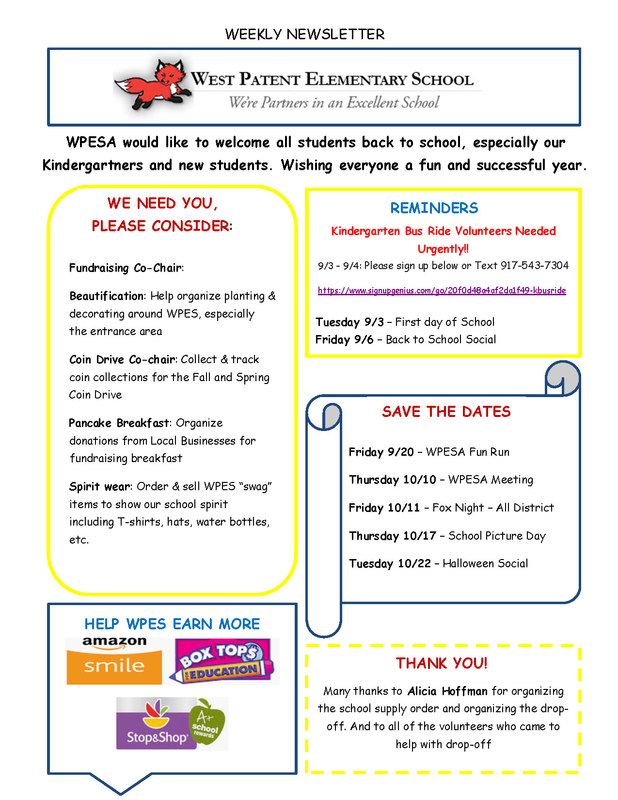 Kindergarten Bus Ride Volunteers Needed Urgently!!
Volunteers needed for 1st and 2nd day of school:
Every year WPESA organizes a team of parents to welcome our Kindergartners. We need parents in the morning from 8:40 am to 9:00 am at the school to guide the Kindergartners to their classes.
Then we need Bus Monitors in the afternoon to accompany the Kindergartners in the bus for their early dismissal.
Please consider being a volunteer as the K's are nervous and find comfort if a parent is helping them.
Please sign up below or Text 917-543-7304